SmartEngagementScore: Detailed Customer Engagement Score
Get a clear picture of your current engagement levels along with actionable insights on what you need to improve.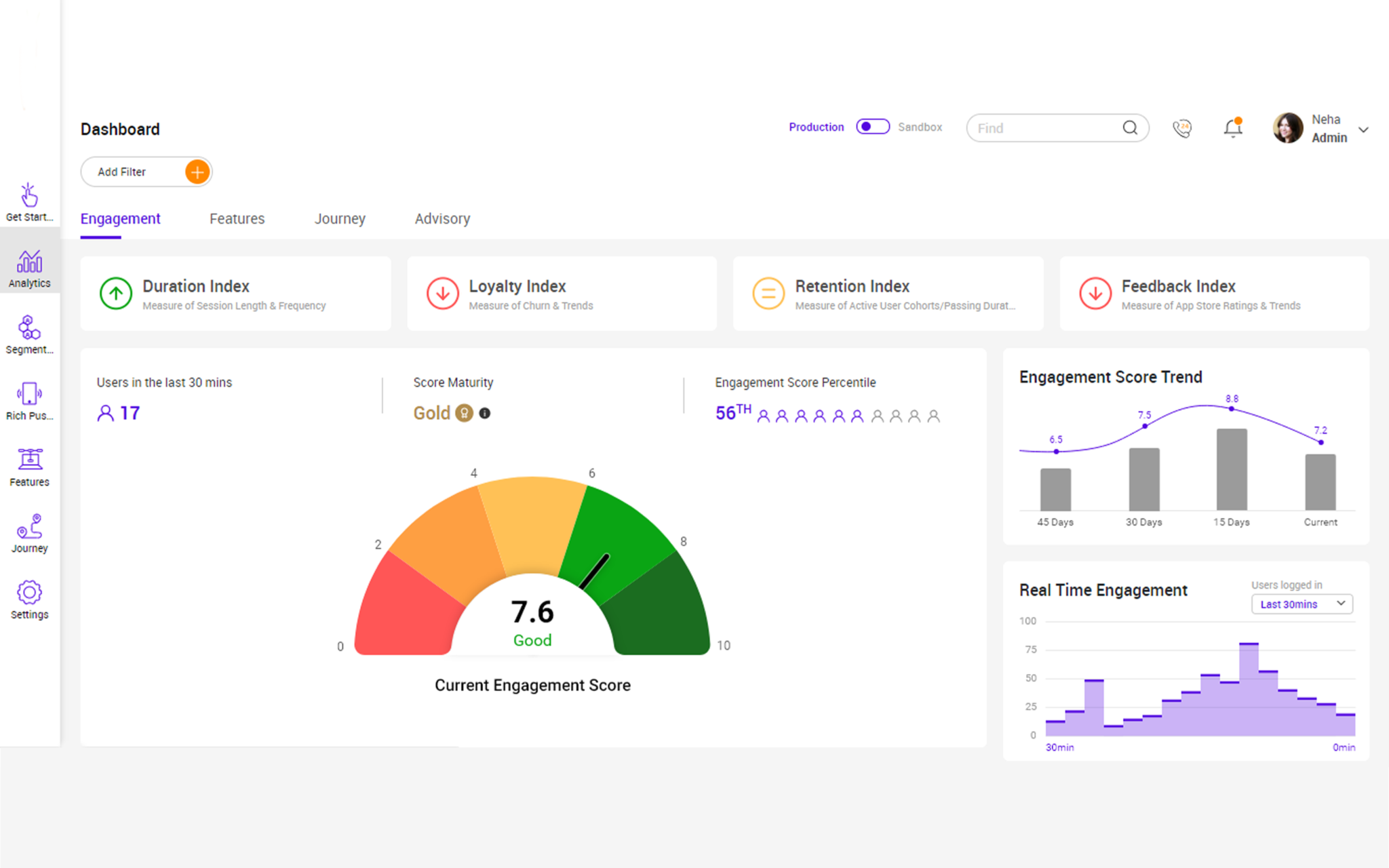 Overview
SmartKarrot helps you rate your app performance on multiple engagement indices and provides industry benchmarks for a comparative analysis.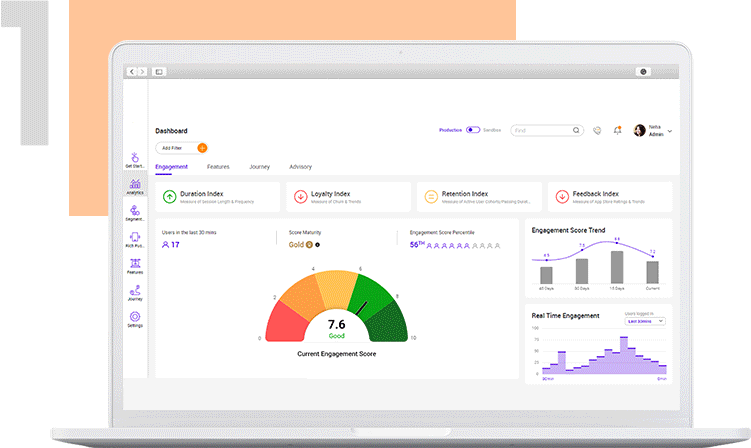 Gauge your performance on usage, retention, loyalty & feedback indices
SmartKarrot lets you get a handle on all-round performance of your app. You can get insights into usage duration, churn trends, stickiness and what users are saying about your app - providing a good starting point for calibrating your engagement journeys.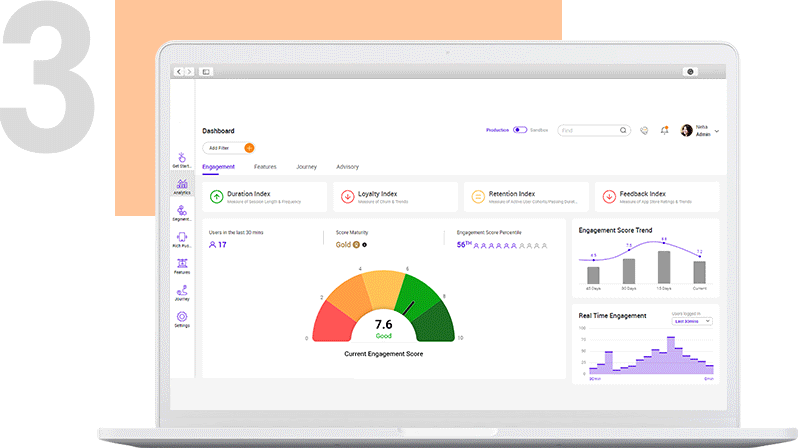 Percentile rankings to compare your performance with benchmarks
SmartKarrot uses its patented algorithm to help you compare your application performance against other apps in your category & country. Powered by these insights, you can pin-point exactly what actions you need to take to be the best in the business.