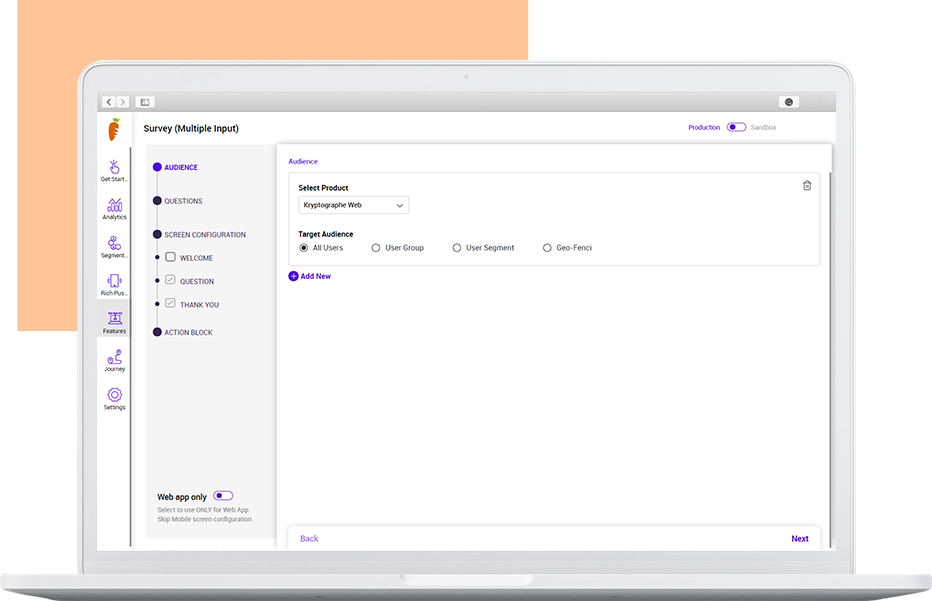 Ability to create touch points across customer life cycle
Drive positive customer experience across acquisition to advocacy continuum.
Customer Success and Product Success go hand in hand
Leverage product adoption insights to improve engagement and arrest churn.
Translate insights to instant actions
Capture user behavior and personalize actions like, pulse feedback, referrals and surveys.
Previous
Next