Platform

Features
A Fully Capable Engagement & Incentivization Stack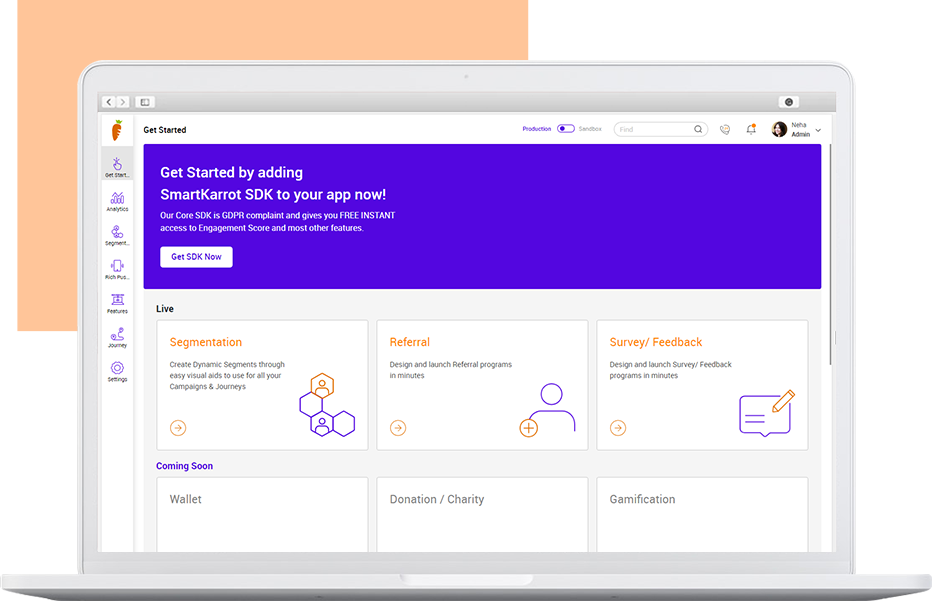 Quick setup
With just a few API calls or SDK integration, you can be ready to use all the features of the SmartKarrot platform within minutes. Now there is no need to spend days coding, testing and deploying any of the engagement features. Just plug-n-play!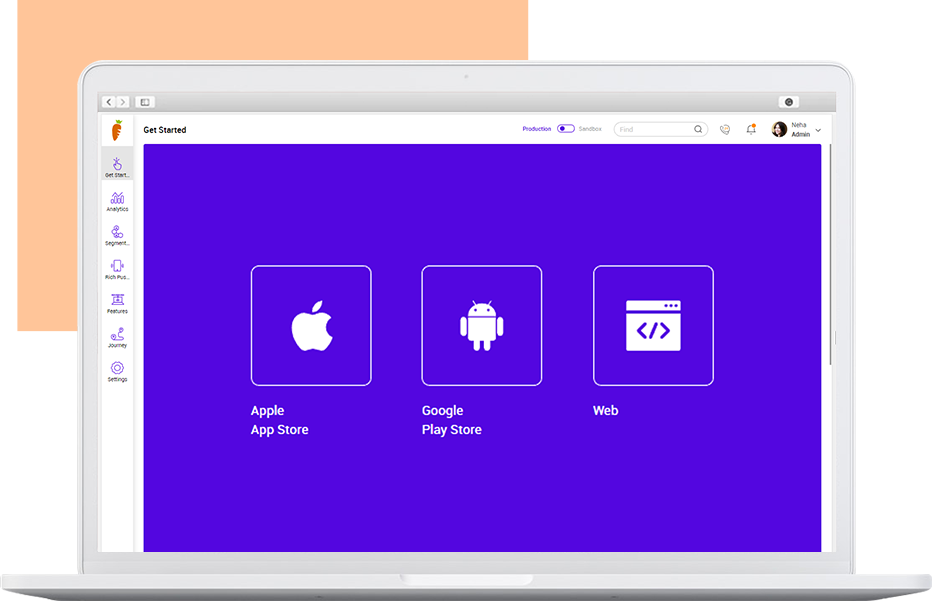 Cross-device targeting
SmartKarrot can track users through the various implementations of your application, and ensure that context is maintained, and engagement continues without a break. Be where you belong - right where your audience is!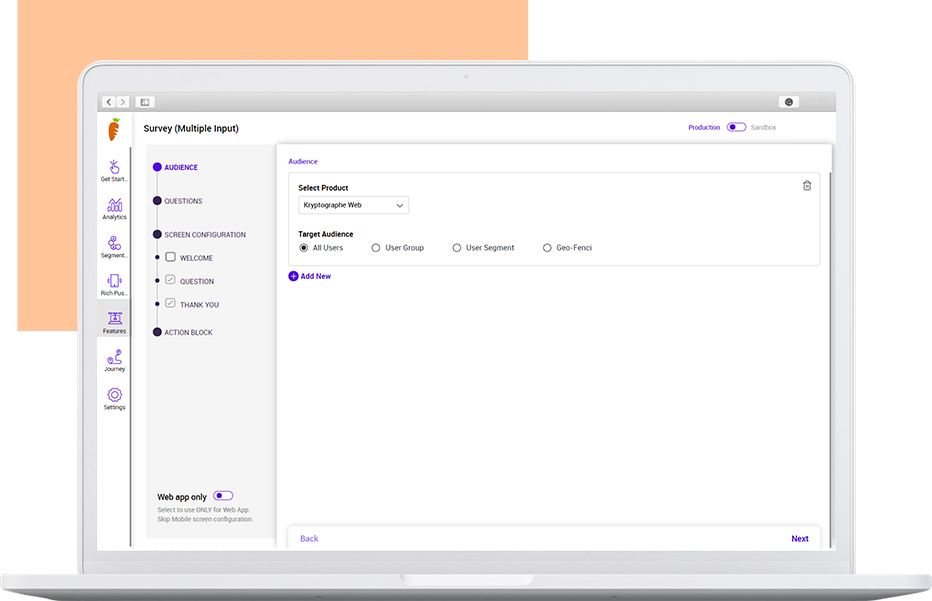 Minimal coding
Our intuitive interface allows you to just drag and drop elements to define your user journey. The inherent flexibility allows you to cater to your unique business needs. Leave all the grunt work to us while you focus on your business objectives!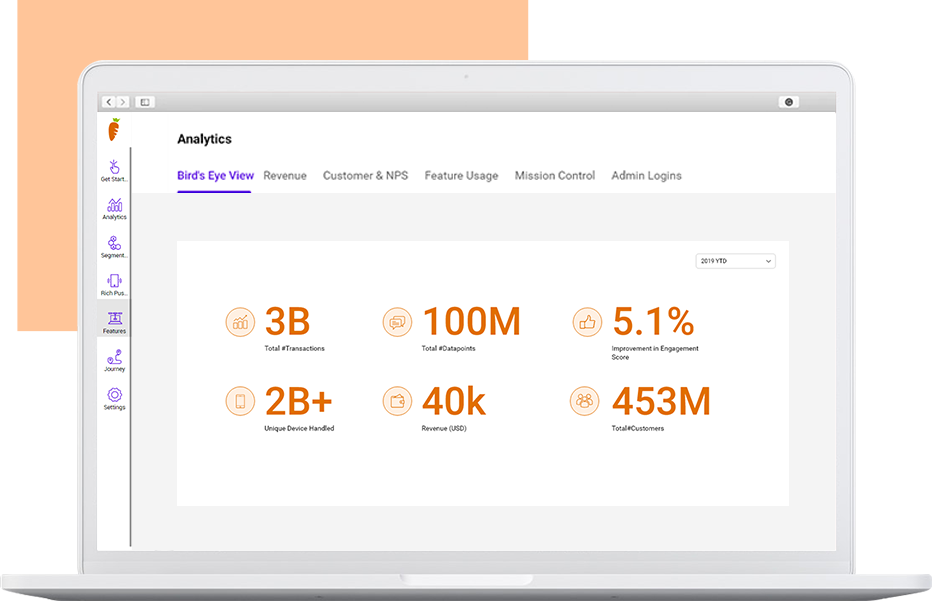 Infinitely scalable
Whether you have 50 users or 5 Million, our platform can provide you the scale to manage it all without any loss of performance.
Previous
Next

What is

SmartKarrot?

SmartKarrot is the world's first platform for comprehensive engagement and incentivization features. Our well researched feature set provides all the features you need out of the box, almost instantaneously. The intuitive platform allows you to create, manage, monitor and tweak Engagement Journeys online in matter of minutes, without having to develop the features from scratch.