The cost of acquiring a new client is 5–25 times more than retaining a new one. Therefore, if you are looking to grow a successful SaaS business, you have to manage churn.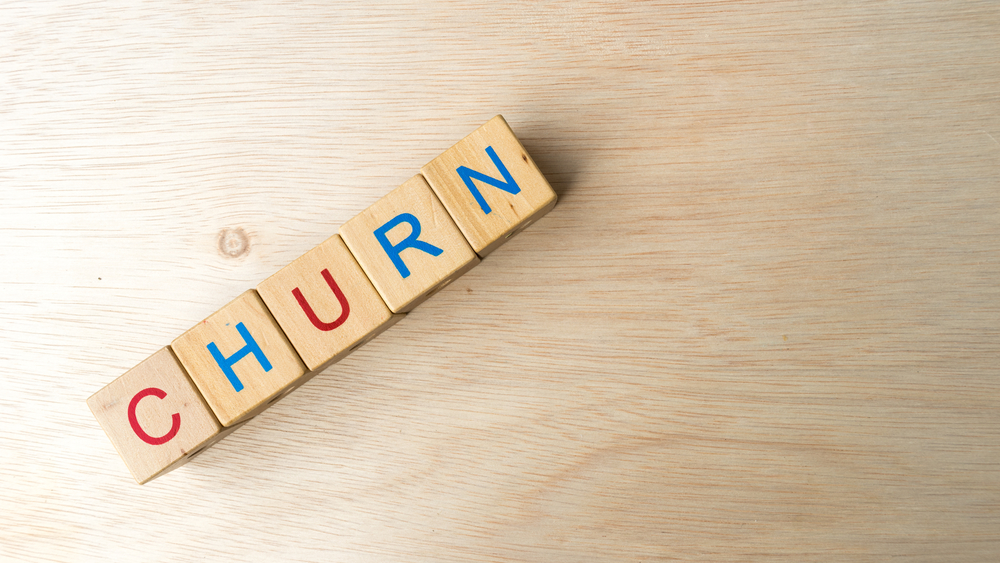 A high churn rate provides a general perception of unsatisfactory services. Other than losing clients, you will find it hard attracting new ones. If building a reputable brand is your priority, then you need to reduce churn.
Here are some of the top tips to help ensure customer retention and avoid churn.
1. Make it Official
To stop churn, you must first acknowledge the importance of retention. Create a vibrant retention strategy that will deal with everything involving churn customers. Your team should identify the churn rate and establish the reasons why the customers are leaving.
Once you have all the details, you can move to place the company to fit the customers' needs.
2. Measure Customer Engagement
Customer engagement is how often the user interacts with your software. How often they log in, and the period of use also determines engagement.
Once you have established the user engagement, you can know how to increase it. Consider providing value or incentives for the customers to log in and use the software regularly.
By encouraging regular interactions, you can easily monitor customer behavior. You will then align your software to match customer tendencies.
As long as the users keep engaging with your platform, there is a lesser risk of churn.
3. Prepare the Prospect
Whatever field you are on today, you are most likely to face competition. Do not over-promise prospective clients to get them on board or beat your competitors. When you fail to provide what you promise to the customers, they will leave to seek it somewhere else.
Instead of over-promising and failing to deliver, find ways to entice users into a more extended subscription. Give the users a bargain for the annual subscription as compared to monthly. Other than having them for a long duration, they are mostly to stay engaged due to the more money they spend on the product. However, ensure that they are satisfied and are getting value from your product. You do not want to have Prisoner Accounts.
4. Be an Adoption Agency
Like most other business prospects, the first impression is essential if you want to keep the customer for long. Have a team of well trained and qualified customer service personnel to handle the customer onboarding. Train the customer on how to operate your systems, contact you in case of anything, and clarify any of their concerns.
Users are most likely to succeed with your product when they fully understand how to utilize its value. The higher the success rate, the less the likelihood of churn.
5. Revamp Your Customer Service
Poor customer service is the leading cause of clients opting for alternative service providers. 96% of customers choose their loyalty to a brand based on customer service experience.
Providing excellent customer service is an ideal retention tool. You should stay available all the time, be proactive, and look to build relationships. Also, invite customer feedback, opinion, and suggestions.
6. Do a Cohort Analysis
It takes conviction for one to spend their money on your product. It implies that everyone must have a valid reason to stop using your services. Go beyond identifying the churn rate and take your time to analyze the factors for leaving.
Once you have the reasons, you can easily fine-tune the products to suit customer needs.
7. Give Value Reminders
The easier it is for customers to leave your products, the more likely they will look for other options at any slight inconvenience. Remind your clients of what they will miss by not using your services. You can also let them know of risks like losing data and other useful information.
8. Optimize Your Targeting
Create your ideal client to help you come up with a working sales and marketing strategy. Once you understand the perfect client, you will create the right software at the right price and for the ideal use.
9. Identify At-Risk Users
Take note of the clients' activities before letting go of your products to identify patterns. Some of the possible features are irregular payments, complaints, and low inactivity.
If you notice these indicators, contact the customer personally. Find out the issue and fix it in the best way possible.
10. Focus on Quality
All the other fundamentals in this list are worthless if you are offering poor services. Your software should ensure customer satisfaction. Having learned your ideal customer, their behavior, and reaching out if you notice signs of leaving, you can provide the best services for assured retention.
Bottom Line
Managing churn is vital for the success of any SaaS business. Your ability to manage the clients is, in most cases, the difference between success and failure. Prioritize identification of your ideal client, providing high quality, and solving any arising concern. SmartKarrot is the place to visit when looking for the best solutions for customer satisfaction.