Personalised and unique product experience has become the SaaS selling point. As this study in the Harvard Business Review showed, subscription customers, if given a fabulous experience, were 74 per cent more likely to renew as against the 43 per cent who didn't have a good experience. Fact is, with so many services available out there, the customer is no longer bound to renew with you. Switching costs are quite low, and processes so quick that by the time you realise something's the issue with your product's stickiness, poof! The customer's gone.
It was at a time when SaaS companies were spending considerable time pouring over features and pricing of Customer Success tools that Aptrinsic, a product-led growth solution with analytics prowess and in-product engagements hit the market. A tool that helped companies implement effective product let growth strategies real-time.
It became the go-to software for product managers and CSMs alike for collecting feedback from the customers and analyse the same to make informed decisions that anticipated the customers' needs and led them to success. But Aptrinsic is huge, involving huge monies, and while there's no discounting the fact that it's the one software that's changed the way customer data is analysed to drive renewal and solve churn, there are many Aptrinsic competitors in the market now, that give you the same features and tools to empower you and your product/service drive adoption.
Here are 6 Aptrinsic competitors you'll do well to know about if you're in the SaaS business
Pendo
Pendo is a cloud product experience platform, and one of the best Aptrinsic competitors. It has some amazing tools combining product analytics with qualitative feedback that helps the user learn more about their own product by analysing user patterns and sentiments. One can collect usage data, feedback, onboard users, measure NPS, offer user guidance and insight, and announce new in-app features without the requirement for any engineering resources.
Features: Its digital adoption features include analytics, churn management, and feedback collection. Since it's a SaaS software, system requirements are easily taken care of, and they offer training via live online tutorials, webinars, documentation, and in-person sessions. Pendo allows auto tracking, seamless web to mobile transitions, visitor and account insights, including sentiment analysis. It also has guided engagements like Native Behavioral Targeting and is enterprise ready. They offer business hours support, as well as online walk-throughs.
Pricing: Free trial and upgrade
Integration: Close to 30 integrations with a whole host of cloud and CRM tools, and analytics platforms such as Algolia, Churnzero, BigQuery, calendly, Confluence, etc.
Mixpanel
This is primarily a user analytics tool. It lets you track user interactions of your net-based applications. The biggest advantage of Mixpanel is that since data is sent straight from a user's device or your server to Mixpanel, it can be analysed faster. Real-time analytics helps you better understand user behaviour and zero in on trends quick enough to tweak or adjust things like, say your pricing model or ad campaign. Like Pendo, this tool is also good with behavioural analytics, and allows the data to be used to target individual customers with personalised messages and recommendations to optimise engagement and adoption.
Features: For web and mobile, event-based tracking browser sessions and like page views, notifications, bookmarks, A/B Testing, Annotations, Point and Click Analytics, Versatile Data Visualization, iOS and Android compatible, Visual Coding
Pricing: They have six pricing plans based on data points. There is a free version that has 5 million data points/month and 5 projects. An annual plan starts at $999 per year.
Integration: SDK integration, including Python, Ruby and Node Ja
Heap
Clicks, swipes, page views, taps, form submissions… Heap Analytics automatically captures all this and more. It is a web analytics tool that helps one capture and measure user action on the website and app. It's business intelligence solutions include customer optimisation and codeless analytics to help decision making.
Features: Dashboard, saved reports, export to CSV, dashboard, emailed report, Single-Sign On (SSO), Two-Factor Authentication (2FA), personal spaces, event validation, project-level permissions, and event alerting. It takes a hit in the customer care department – They have no dedicated account manager, or escalation process; all queries are by self-serve email only.
Pricing: There's a free 14-day trial plan, with the growth plan costing $499 per year and the enterprise one, $1000 per annum. They profess to give a 'highly negotiable' 1-8million sessions annually.
Integration: Heap can be integrated with your entire tech stack, since it supports over 50 integrations – from data warehouses like BigQuery to MailChimp for email marketing, to Autopilot, Zendesk, Shopify, Split and more.
UserIQ
It's a customer success tool that helps businesses realize customers' desired outcomes via a powerful product analytics, customer insights, and user engagement tools and one of the best Aptrinsic competitors. It helps customer success teams align their business around the users' needs to fight churn and grow their accounts UserIQ breaks data from across departments into easy snapshots, thereby helping the entire organisation work towards customer success.
Features: Customer engagement, health score, account alerts, usage tracking and analytics, onboarding. It monitors user behaviour data, click, and engagement to help you improve customer experience, and make interactions meaningful. They provide in person and live online training a documentation and business-hours and online customer support.
Pricing: The service provider has not specified pricing, but they have monthly and annual plans, and free trials are available.
Integration: A powerful list here, that includes the likes of Slack, HubSpot, Zendesk, Segment, and also Salesforce. The Salesforce integration helps you use customer acquisition data to build continuity once users are in your platform.
Amplitude Analytics
This is a fab product analytics tool that maps user behaviour to help businesses improve customer satisfaction metrics. It a good tool for product teams to map their customer behaviour and align marketing and business strategies to make way for great customer experience. It creates holistic customer experiences with a 360- degree view of user behaviours across the customer journey, helping businesses grow using conversion and retention metrics.
Features: Hourly segmentation, API access, real-time reporting, Team-based permissions, dashboard email reporting, data export, data and graph annotations, custom dashboards.
Pricing: It is free for basic analytics up to 10M datapoints per month. They also have various customised enterprise plans. For expert feature sets and 10M datapoints per month, it costs at least $2000 per month.
Integration: Amplitude has a full suite of APIs and integrations: Slack, tableau, braze, snowflake, Optimizely, AppsFlyer, mparticle, Segment, and more.
SmartKarrot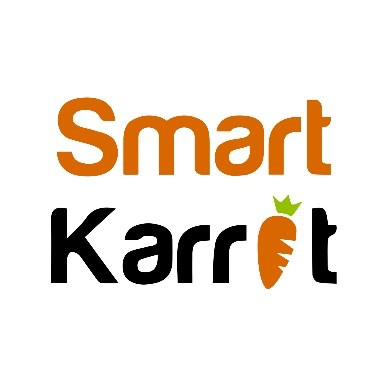 SmartKarrot is a powerhouse package of customer success platform. It's key advantage it the clever combination of multiple aspects of customer success such as engagement, onboarding and CS operations. It is a smart tool that helps businesses identify opportunity and reduce churn, improve team productivity, enhance customer experience and drive adoption.
Features: It has a host of unique and new features such as customer health dashboard, customer segmentation, customer survey, and customer success automation, apart from regulars such as a 360-degree view of the customer and early system warning.
Pricing: Starts at $499 per month. There's free trial, and a basic free version.
Integration: Salesforce, Zendesk, Jira, Asana, Google, Stripe, HubSpot, Slack, Freshdesk 28
Conclusion
There you go – 6 smashing Aptrinsic competitors for you to consider. Which alternative is best suited to your business? Here is a four-finger rule when opting for a product adoption solution:
Will it increase adoption by engaging new and existing users through personalized in-app messaging?
Is it looking out for your NPS using user feedback?
How powerful is its product analytics?
Does it also have a good employee onboarding plan? Afterall, it's your employees who should know how to use it to action the data it gets them
---