Sometimes it is just imperative to break free from the shackles of the 9 to 5 office life. It is nicer to take a break and catch up for some fresh air. A vacation sounds great, doesn't it? Let me introduce you to customer success conferences, which is like a vacation in disguise.
Yes! As the demand for customer success is booming the market, so has the need for education arisen. This is where forums, workshops, and customer conferences play a pivotal part in educating people. It is a great way to brush up your skills, learn new qualities, and know what else is new.
We take immense pleasure in regaling information to our readers about the upcoming conferences so that they can block their calendars right away. These valuable insights will save you a ton on your additional research work. This list of the top 20 Customer Success conferences aims towards a similar end where we selected the best ones for your use. So here we go!
Hurry up and start bookmarking. Enroll and register right away before it's too late. Kindly note that a bunch of events is postponing, canceling, or maybe going virtual due to the Covid-19 pandemic. With that being said, many customer success events are coming online too, hence we will be updating this list when new information surfaces.
Digital Customer Experience Strategies Summit
Location: Online
Date: March 29 – 30, 2022
This is the largest digital customer experience event that brings together directors, VPs, and customer experience officers from top brands. You can connect with 450+ delegates and listen to their thoughts on customer experience in the event. You can also learn new ways to stabilize market reach, nurture relationships, and stay competitive in the evolving field. Top digital CX champions like Zappos, HarperCollins, RBC, Freshly, and many more are part of this event.
Next Generation Customer Experience
Location: Renaissance Boston Waterfront Hotel, Boston, MA
Date: July 19-20, 2022
Next Generation customer experience conference was started in 2011 and is a place for America's top customer experience executives to connect, meet, and strategize at every touchpoint. Top brands like Adobe, Sephora, Airbnb, Walgreens, Microsoft, MasterCard, and more are part of the conference. More than 30% of the attendees are director-level customer experience professionals.
Adobe Summit—The Digital Experience Conference
Location: Virtual
Date: March 15-17, 2022
With nearly 400+ sessions and training workshops, the Adobe Summit digital experience conference focuses on personalizing customer experiences, content curation, Adobe experience platform, and collaborative work environment. The event is designed to help you re-imagine experiences with customers and manage relationships better.
Topics on which most of the CSMs would take about include case-specific engagements with customers, the latest customer success technologies being used, and so on.
Customer Engagement Transformation Conference
Location: Victoria Plaza Hotel, London
Date: June 9, 2022
The Virtual Customer Engagement Transformation Conference is to help attendees evolve their customer engagement strategies and transform the customer relationship landscape. You will listen to more than 20 top-class speakers and industry experts. You will learn about the latest tools, techniques, case studies, and strategies to deliver an amazing experience. The conference is for any customer success professional who wants to increase their company growth and enhance overall customer retention.
CX Marketing Summit
Location: Victoria Plaza Hotel, London
Date: June 23, 2022
The Marketing engagement summit 2022 is to help discover how MarTech plays an important role in company growth. The conference is for improving the future of marketing with AI, automation, and predictive analytics. You can get advanced insights on customer engagement and understanding. The session gives opportunities for networking and round table sessions.
Location: Central London
Date: June 21, 2022
The customer conference is an industry one-day event that helps unlock customer experiences. You can create seamless customer journeys with the human touch and intuitive omnichannel flows. The topics for the 2022 event include new tech and AI, attraction and retention, internal culture revamp, resource maximizing, operational efficiencies, and remote service delivery. Top brands attending the conference include UBS, Volkswagen, ASDA, Bupa, virgin media, misguided, Cox and Cox, and more.
CS100 Summit 2022
Location: Robert Redford's Sundance Mountain Resorts
Date: February 15-17, 2022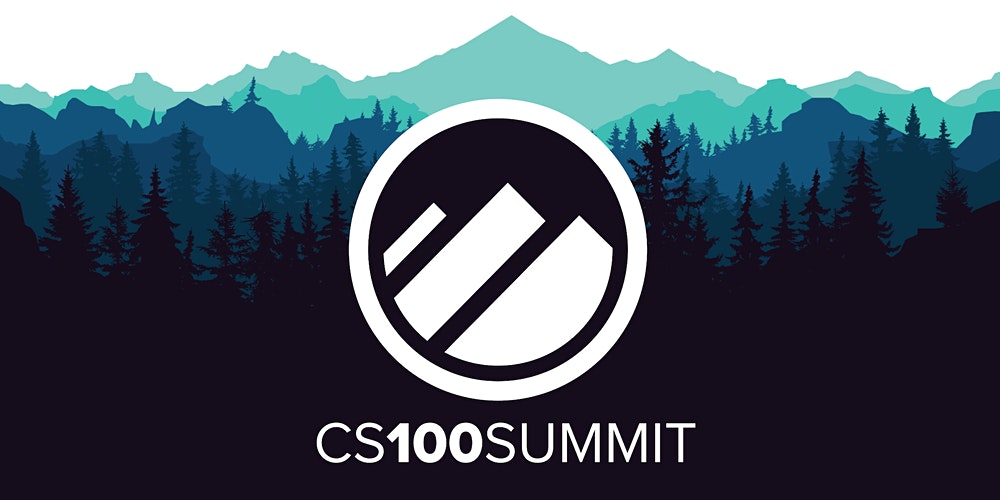 This CS summit 2022 is a top conference for CS leaders, innovators, thought leaders, and executives. The CS Summit is great for users looking for an environment of strategy, ideation, and application of customer success. Previous speakers include the head of customer success at WeWork, Kerry Bodine- the CX thought leader, and Kristen Hayer, CEO of The Success League.
Customer Service Revolution
Location: Cleveland, Ohio
Date: November 8-9, 2022
The customer experience conference of 2022 is designed to help your company achieve world-class standards in customer success. You will gain the knowledge and expertise to access resources that allow you to meet customer expectations. With the right tools, you can execute a customer experience strategy. Attendees will also be motivated to create an amazing customer experience strategy.
Location: JW Marriot Starr Pass, AZ
Date: October 16-19, 2022
The conference is one for unlimited networking, engagement, ideation, learning, and innovation in customer success. There are zones in the conference for every customer success professional. Attendees need to provide a negative COVID test for admission. The event is for every professional looking to ramp up their business growth and strategy.
SaaStock Dublin
Location: Dublin
Date: October 17-19, 2022
This SaaS customer success conference will help you connect with peers, build pipelines, and learn from experts. The conference boasts 5000+ attendees, 400+ investors, 1000+ startups, and hundreds of hours of content. You can connect with business executives, learn, network, and enhance overall growth. The mecca for SaaS growth companies will help professionals understand new ways to enhance company growth.
Customer Engagement Summit
Location: Westminster Park Plaza, London
Date: November 15, 2022
The customer engagement summit is Europe's largest customer conference. The summit is three days of customer engagement tips, tactics, strategies, and ideas. It helps know about CX from a holistic, data-driven, predictive manner. You can hear about customer engagement, customer success, and customer experience from world-class speakers.
Customer Success Festival
Location: Las Vegas
Date: 22-23 June
In June 2022, Customer Success Festival will bring together CS professionals from some of the most widely recognizable companies and the most innovative startups to share their irreplaceable industry knowledge, in the heart of Las Vegas. This is your opportunity to network with CS experts in an intimate in-person setting, gaining the opportunity to ask complex questions so that you can succeed at your job and stay ahead of the game.
What value you gain from these conferences?
There can arise second thoughts in you about if it is really necessary to attend such conferernces or is it just good-to-have such experience. Further, the cost associated with such conferences should also be justified so the value gained from it can be measured and shown to your superiors. So, to convince you about the underlying value of attending such conferences, here are some points.
Thought leadership opportunity
To begin on a road of becoming a thought leader in your niche, you need to first listen to and learn from those who are already the ones. Customer success conferences like these are a rich source of learning directly from such leaders and practitioners. You may think that you can also get enough material on YouTube or so about these thought leaders but trust me, the kind of knowledge and experience they share in these conferences are extremely valuable. And most of the times these recordings are not freely available online in its full length.
Networking opportunity
To become successful in your niche, you need to understand the dynamic of your business eco-system. Various growth opportunities emerge once you start collaborating with executives, leaders and influencers outside your organization in these CS conferences. You must develop a symbiotic relationship with other key members in your niche for a collective growth. Hence, these conferences allow you to develop such useful network that you can leverage to achieve greater outcomes. Becoming a part of a larger fraternity also gives you a communal feeling which is helpful in the long term sustainability of your business.
An opportunity to stand-out
There are many kinds of people attending such conferences. Few could be your potential customers while others can be your competitors. The best way to stand out from the crowd is to apply for conducting a session. Through this, you can demonstrate your expertise in your field among the right crowd. This presentation can be on anything ranging from a business topic to your product demo. Make sure that you add value to your listeners rather than focusing solely on promoting your product. The product promotion would be a natural outcome of the trust you would be establishing by exuding your knowledge.
Capitalize on virtual events
Since most of the conferences are happening on a virtual mode this year onwards, you should have a different approach to fully capitalize it. Saving the list of attendees with their LinkedIn would be quite beneficial if you want to engage with them later for marketing purpose. Likewise, you can have an opportunity to peek on the trending topics in your niche through all the sessions scheduled in such conferences.
That's a Wrap
Customer Success is most likely going to become a part of our everyday lives. Further, attending customer service conferences will teach you how to better connect with your company's audience, boost customer loyalty, and improve your NPS score. The customer success conferences in 2020 were a hit as well. 47
The events listed above are the top-rated customer support and satisfaction gatherings around. Every one of them will be beneficial to you. So just choose the ones that you deem fit to your schedule and budget and go experience its career-boosting power for yourself!
---