Anyone in business knows the value of customer satisfaction for growth. Many small businesses or startups struggle with finding new customers and often must invest considerably in marketing to create a pipeline of new prospects. Once a company is somewhat established, another, and potentially more effective method of finding new customers arises — customer referrals. The trick is in how to encourage customers to put in a good word about your product or services. One effective way to measure the likelihood of a customer singing your praises is the Net Promoter Score. Let's learn a bit more about this metric and see how to implement it in your business as a method for increasing your customer referrals.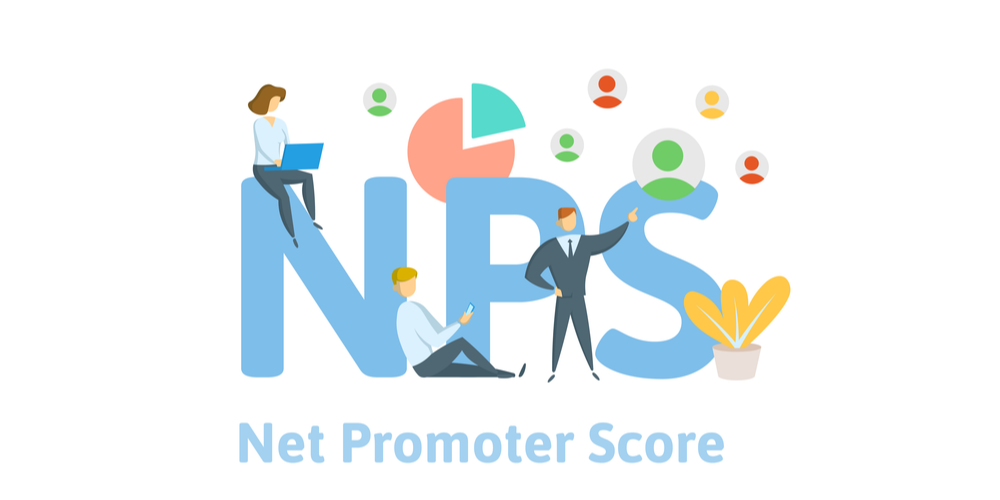 Customer referrals are a powerful source of business
People like to do business with companies that others vouch for. This applies in every situation in life, from where they have dinner, to which software they use at work. Above all, people trust referrals from people they know. According to a report by Nielsen, 92% of consumers trust word-of-mouth recommendations. This sort of "earned" advertising is powerful. It logically follows, too, that consumers place the same level of importance on negative experiences — and in fact, there is some support for negative experiences being stronger than positive ones when it comes to recollection. Either way, it is clear, when a customer says good things about you, your chances of earning new customers increases.
But how can you anticipate customer promotion?
The Net Promoter Score, or NPS, is a popular customer experience metric that asks the question: "How likely are you to recommend this company to a friend or relative?" Customers are given a scale from zero to 10, with zero meaning "Not at all likely" and 10 indicating "extremely likely." It is one of the easiest ways for an organization to measure customer success because an unsatisfied customer has a low level of success with your business.
How Net Promoter Score works
However, NPS is more than just a collection of survey responses. Based on the results of the customer survey, a score is calculated that provides insight and direction for improvement.
First, responses are broken down into three groups. The first group is comprised of those that answered between zero and six on the scale, and is called the "detractors." The next group is those who respond with either a seven or an eight. These customers are called "passives." Lastly, you have your company's champions, those who respond with a nine or 10 on the scale, who are referred to as "promoters." Your NPS score is the percentage of promoters minus the percentage of detractors, multiplied by 100 to arrive at a whole number between -100 and +100. For example, if, out of a group of 10 customers, you receive responses from 5 promoters and 3 detractors, you will have an NPS of 20.
The power of the score is not in evaluating a number, however. This measurement system can help you track and increase customer success and referrals by open a dialogue about both perceived problems and reasons why some customers love your services. NPS is most effective when a follow-up question or questions accompany it.
A common and effective follow up would be to ask an open-ended question about why the customer would or would not recommend the company. By "closing the loop," you have an opportunity to gather customer sentiment, in their own words. This is where the organizations can get the most value and discover ways to impact their score positively. Companies can reach out and thank promoters, and proactively connect with detractors to try to resolve whatever issue or concern has soured their opinion.
Net Promoter Score can lead to customer experience improvements
Net Promoter Score can also lead a company to collect other customer data to determine why promoters are satisfied and why detractors are not. On its own, NPS is just a number. The real value comes from the actions that companies take to review, prioritize, and take action. The best way to improve NPS is to create ongoing processes to improve the customer experience. In this way, NPS is an icebreaker: it starts an ongoing dialogue about your business and provides an unbiased reflection of customer experience.
As you can see, implementing NPS in your organization requires a bit more than just sending out a survey. SmartKarrot's SmartSurvey is a complete customer satisfaction survey platform that helps businesses gain these first-hand insights with easy-to-deploy surveys. SmartSurvey provides a template-based format, with multiple input choices, and options to link surveys with gamification and incentivization, helping to avoid inaccuracies caused by nonresponse. The promise of instant gratification not only enables more users to take the survey but also improves the quality of the responses.9
Key Takeaway
Customer opinion of your business is crucial to your success. It's vital to turn your customers into fans that will champion your products or services, and it's equally important to know how many customers dislike your offerings. NPS helps propel organizations forward toward greater success and customer experience.
---