One of the most demanding aspects of business is to be able to use your data and acquire intelligent insights that drive the customer success engine. Be it a product or a service, analytics helps you to visualize and understand customer behavior discretely. It gives you access to the various undiscovered aspects of your business and how you can harness the potential of your operational data. But when it comes to choosing the right platform for web analytics, you have a plethora of options to choose from. Most of them offer the basic features that are quite useful, but some factors make them differ.
Pendo Analytics
Be it a SaaS or an Enterprise, Pendo understands your company-specific needs and allows you to achieve all business milestones easily. Customer requirements evolve but Pendo makes it easy for you to track them and deliver the best services with its 6-dimensional product cloud. Pendo offers integrations with a variety of other business-friendly products and services platforms, including HubSpot, Microsoft Dynamics 365, Slack, and more.
Google Analytics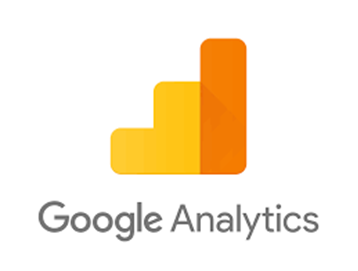 You are the master of all your organizational information – Google Analytics makes it possible. It renders you access to all your apps, websites, and users' information. With Google's latest technologies and unique machine learning capabilities, it helps you make the most of your data. You can integrate Analytics with other advertising and publisher products by Google, which can give a better edge to your business decisions.
Pendo.io Analytics vs Google Analytics
Despite the holistic similarities that appear from the discussion above, Pendo.io Analytics vs Google Analytics have a variety of features that draw a line between them. The following is a detailed comparative analysis for you to select the best for your business.
Product Features and Reviews
Both Pendo.io Analytics vs Google Analytics are configurable on Windows or Mac operating systems and they can be used on iOS and Android devices as well.
Features of Pendo.io:
Goal Tracking
Multiple Site Management
Pageview Tracking
Site Search Tracking
Time on Site Tracking
User Interaction Tracking
Pros:
Apart from the fact that Pendo Analytics is an all-in-one product, customers like its historical tagging of features. The product gives you invaluable insights into the funnels and paths. It also facilitates identifying top user accounts easily to drive the most revenue. You can enjoy quick functionalities, clear data visualization, and detailed usage statistics. You can also expect reduced turnaround time from the company since they are very concentrated on customer success. Owing to this, they keep on surprising the customers with new features often.
Cons:
The dashboard flexibility can be less flexible at times. Segmentation is an aspect that can be improved by having a dedicated space for segments. Some customers also feel there isn't enough scope for teams to collaborate. Tracking text content can be troublesome for some.
Features of Google Analytics:
Conversion TRacking
Keyword Tracking
Pageview Tracking
Referral Source Tracking
Site Search Tracking
Time on Site Tracking
User Interaction Tracking
Pros:
Google Analytics offers intelligent and impressive dashboards that are easy to interact with. These act as an umbrella for all aspects like customer acquisition, digital marketing, user engagement, and conversion. It allows you to set custom metrics and variables as per your requirements. The navigation is de-cluttered and provides ease of operation. Location profiles and CRM integration provide a competitive edge to the product in terms of customer touchpoints tracking.
Cons:
Customer reviews suggest that there is a lack of historical revisions on the product. One can download a fixed number of rows at once. It is challenging to check the seasonality of the funnel conversion at once. Also, the cost factor concerns most customers.
Usage
Pendo.io is easy-to-implement on any platform and simple to use. But if you have some complex actions to be taken care of, you might want to refer to some training resources available to navigate your way through the product.
Pendo Analytics is extremely useful for organizations that require product usage information and depend upon customer behavior for design and development. It makes page and feature tagging easy, and the robust API makes custom integrations easy. Pendo can give you advanced and detailed information about all your KPIs with its multidimensional capabilities.
Google Analytics, on the other hand, has won hearts for being extremely user-friendly. The user interface and its design makes it easy for the customer to deploy, track, and engage with the data easily.
It is said to be well suited for mid-size or large firms and businesses that have a large amount of traffic to handle or a huge number of monthly hits to be taken care of. Google Analytics Premium, which is the paid version, is a great choice for eCommerce or experiential websites with a huge customer base.
Training
Pendo has four resources available for training:
In-person Training
Live Online Training
Webinars
Documentation
On the other hand, Google Analytics offers only documentation, for training purposes.
Technical Customer Support
Pendo offers online support to all its customers for any kind of queries or product-related assistance. It also has a fixed number of business hours. On the other hand, Google Analytics offers online support only. Both platforms do not provide 24/7 live representative services yet.
Pendo.io users found small bugs that weren't resolved on time, but the overall team's support is said to be quick. Google Analytics offers a broad spectrum of peer forums that is often useful for customers to get their answers.
Pricing
In terms of value for money, Pendo.io is often regarded as a great product for the pricing. Pendo offers a free demo. Though for Google Analytics, the customer finds himself left with no option as its 'freemium' service does not have all features. The advanced features are only available for Google Analytics 360. The product satisfies its return on investment thoroughly. You can find the distinguishing factors between the basic and the Premium version here.
So, which one are you opting for?
So, we've discussed both the analytics software threadbare. You know all about the pros and cons of both Pendo and Google Analytics – both Pendo.io Analytics vs Google Analytics cater to the various web analytics requirements in their own ways. However, Pendo is yet to receive a larger audience, and Google is a complicated dashboard for any employee, any day.
This brings us right back to the top – where were discussing alternatives.
There is always an alternative
Before making that purchasing decision, look around for an alternative to either or both. One good product in the market today is SmartKarrot. It's an easier tool that offers no unnecessary data complications, and yet has all the right metrics that matter for business growth. Here are the highlights of this analytics software: 21
It has a simple yet effective Product Success Console designed so as to enable even a novice to access most of its features – a clear dashboard with fewer graphs and charts for data clarity.
It empowers the user to take specific actions such as triggering real-time surveys, which can lead to concise actions – in this instance, contextual communication.
The intuitive feature heatmap allows you to see the tool you tag the most at one place – based on the 'hotness' of its usage. A boon when you're trawling through large data pools.
They have a user activity trend that enables you compute weekly cohorts and retention percentages by gauging each user's activity history.
You can use the features usage tool to figure out the stickiness quotient of your website – What do your visitors love the most about your site? What do they do? Won't you love to know all these engagement metrics?
SmartKarrot also allows you to take appropriate actions through multi-channel campaigns and surveys to help you keep that business plan as close to customer needs as possible.
Users can also set their own alerts to track features usage further segmenting customer data based on their behaviour
Finally, what makes SmartKarrot a trendsetter in the SaaS analytics sector is not what it does with the data you collect, but what it tells you to do based on the analysed data. Suggestions and solutions for you to act upon to be in sync with customer demands. And all this without or your employees requiring special training, though they have a smashing walk-through support system, too!
Final note
It is true that to stay on the top of the game, you need an analytics system to help you read the customers' minds better. It is also true that when backed up with carefully plotted insights, important marketing and business development decisions become easier and more effective. But the real use of web analytics to accelerate your operational efficiency and empower business process agility lies in your own ability to read between the lines – or graphs and charts – in this case. Ultimately, it's all about you having to glean those insights from that console blinking at you. So why not make it easy for yourself?
---