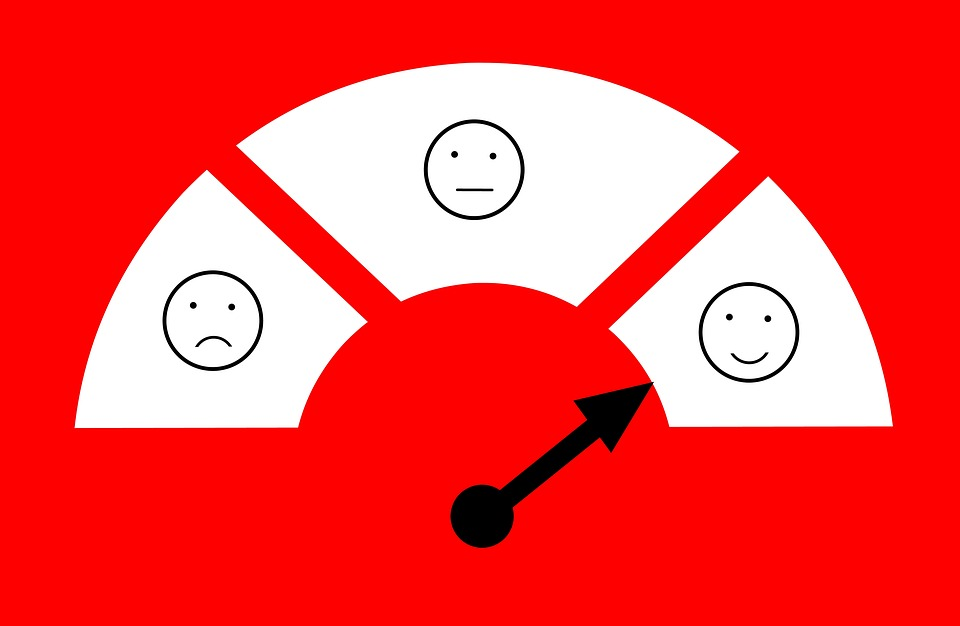 Customer feedback is indeed one of the main drivers of business growth. These days, businesses are taking advantage of every chance to talk to the customer via customer feedback survey tools or face-to-face customer feedback. They spend millions of dollars in building channels that provide them actionable feedback.
Customers constantly share their spontaneous opinions about a product on various channels. There is a tendency to use multiple technological channels to obtain customer feedback.
Why Do You Need to Get Regular Feedback?
As per studies, in 2008 only 17% of customers owned a smartphone as compared to 78% in 2018. This gives ample opportunity for organizations to collect customer feedback right from mobile devices without making users go to different channels.
The benefits of a consistent collection of customer feedback are:
It allows the measurement of customer satisfaction.
It allows better business decisions for clients.
A good way to understand the gaps in services to solve them.
Provides information about the adjustment of the product.
While you know how important it is to receive feedback from customers, let's see several examples of taking customer feedback. This ensures that your company not only participates in the feedback process but also offers many opportunities to interact with the customers.
15 Ways To Get Actionable Feedback From Your Customers
Table of Contents
Obtain Feedback on the Website
Say It by Email
Deploy Live Chat for Real-Time Customer Feedback
Use social networks for customer feedback.
Call directly.
Collect Feedback from Customers' In-App Survey SDK
Online community platform
Be Real
Automate the Process.
Follow Up without a Backseat
Formulate a Purposeful Question
Start Incentivizing Feedback
Use Conversational Forums
Make Confidentiality a Top Priority
Observe, Observe, Observe
1. Obtain Feedback on the Website
The best way to handle customer comments is through the website. It's the place where customers are most likely to interact with you. The easiest way is to set up a customer feedback survey form to get the attention of website visitors.
When designing the customer feedback survey form, it's important to keep it brief to encourage clients to complete it. Instead of yes/no questions, you can use open-ended questions to get detailed answers.
2. Say It by Email
Email is one of the most valuable ways to get open customer feedback. Email feedback is never public, akin to social media sites. If a customer has registered to access the information by email, you could send an email that asks a single question about the product. Don't forget to respond with a follow-up mail should the customer choose to respond.
You can send the questions directly by email (don't overdo it) or invite them to chat. Schedule an appointment when you'd like to receive a response and then contact them if you have not received a response within a week.
3. Deploy Live Chat for Real-Time Customer Feedback
The most essential chat features, such as live chat compatibility, allows you to always be there for your customers to understand their needs. You can verify in real-time who is on your site and start chatting with your customers.
Site visitors simply click on a button to communicate live with online service agents in real-time through live chat. The most important feature of a chat-enabled tool is that it allows you to always be there for your clients.
The main benefit of live chat is the connection in real-time with a client that is very important to try to build a relationship. If you try to help customers through live chat, you'll receive feedback instantaneously.
4. Use Social Networks for Customer Feedback
Of course, we shouldn't forget social media platforms such as Twitter, Facebook, and many others. Social networks are an important channel to gather customer feedback.
With the popularity of social networking platforms:
You can create feedback comment surveys.
Offer customers faster support.
Measure the reliability or trustworthiness of the product.
Improve your customer trials, which increases sales.
5. Call Directly
Reaching customers through calls and messages gives customer service a great personal touch. A customer can give a frank opinion when the approach has a personal touch.
It's also fruitful to obtain references directly from customers to increase sales. Calls can be made to the numbers in the database provided by your own customer.
6. Collect Feedback from Customers' In-App Survey SDK
Comments or feedback from in-app survey SDK is a great way to gather information from people while they are using your app. The advantage is that you can capture them right there in your ecosystem without making them go to a third-party website to record their responses.
7. Online Community Platform
Customer service with a traditional solution at times has limitations. This is where a community of online customers or perhaps a customer satisfaction survey platform comes into play. There are three models for community-based online customer service:
A community that handles customer requests.
User groups.
Communities that do both roles.
The communities have volunteers who share the best practices in the use of the service or products. All Customers that prefer fast solutions favor an online community to find answers. This allows direct customer support for users.
You can use any tool or customer satisfaction survey platform for getting user feedback. However, it is important to know that acting on the feedback is what fosters loyalty amongst consumers.
8. Be Real
Be honest in all interactions with customers. This is especially true for online businesses. Traditionally, the customer service bar is so low that with a little effort, any business can stand out. This often means putting yourself in the shoes of your clients.
9. Automate the Process
Receiving customer feedback one-on-one, in the same room is the best format. However, if you want great feedback on the scale, the automation of the feedback process can be a great benefit.You will find many such tools online where you can define your customer journey and trigger a particular survey basis on how a customer interacts with your business.
10. Follow Up without a Backseat
Although the in-app survey questions are a great starting point, they are not the end of the feedback process. It does not make sense to pump feedback reviews into a large spreadsheet or perhaps database that is never really used. Reading and responding to customer comments and feedback really creates a relationship.
Regular review of the data collected from the customer satisfaction survey platform or in a report is an important step, as well as tracking the customers who share their contact details.
Developing this circle of feedback will build trust among your customers, who will truly appreciate your comments and will love your company even more if you consider their suggestions to further improve your business experience.
11. Formulate a Purposeful Question
If you wish to get some real-time feedback from your clients, start asking them questions that elicit a meaningful response. Gone are the days when the simple 'not satisfied at all' or 'very satisfied' questions ruled the market.
Formulate your questions with a subjective twist. Ascertain how happy they are with your service and what is it that they deem to see missing. You will soon that that these open-ended questions will trigger them to vent out more. And then again, these bits of feedback received by asking such kinds of questions will revamp your future projects in a better way.
12. Start Incentivizing Feedback
What do you do if all of your tried and tested strategies do not suffice to bring down a worthy feedback? Without any further ado, start incentivizing those feedbacks. Now this can be put up in any manner. All you need to do is offer them some sort of reward in return. A promo code or some flat 20% off discounts would also do. Find a way to implement this strategy into your business and you will soon see a sharp elevation in your customer feedbacks.
13. Use Conservational Forums
A millennial customer would most probably take a backseat from filling out a long survey. There could be chances they get quit before they finish filling out the whole form. That is why, making the surveys conversational is of high pertinence. It is conversational surveys that make the feedback process interesting and cuts down the chances of being half-filled or quitted. You can think of it as a face-to-face conversation that boosts up form completion. Here, look at this example from Rival Technologies:
14. Make Confidentiality a Top Priority
A customer wants to feel safe filling your form. The onus of enhancing the customer trust lies on your shoulders. Reach out to your customers and let them know that their responses will be absolutely confidential and will be anonymous as well. If you are in the lookout for candid and honest answers, you must show your customers the tag of trust before they can go ahead and fill out your forms.
15. Observe, Observe and Observe
The best way to get customer feedback is actually by observing your customers. Place yurself in your customer's shoes and look at the situation from their perspective. Now, the customers might say one thing and might do a totally different thing in the end. A customer might get stuck sometimes at places or would not like to share his or her feelings for the fear of looking stupid. That is when a skillful observation plays the tricky role here to know where exactly the problem is.34
Wrapping Up
Customer comments or in-app survey questions can serve as a launching pad for the growth of your business by providing crucially actionable feedback. These 15 strategies will help to expand your business and achieve satisfied customers, customer loyalty and higher revenues. Rely on these methods and let your customers keep coming back to do more business with you. On that note, it is highly essential to gather authentic, actionable feedback from your customers on how the company can do better.
---