The saying that the first impression is the last impression holds true in the customer success niche. That is exactly when customer onboarding software comes into the picture. It breaks or makes the deal.
A great onboarding experience can make everything easier. Further, it almost guarantees that your customers will continue buying from you. However, a weak onboarding experience will make it all an uphill climb, and sometimes you will never recover from it.
So, how do you know that you're doing it right? And, what are some of the facets that you must delve into before you pick the final one? It's a given that onboarding a customer can be a challenge. As new clients join in all the time, the number of people to train increases.
Top that with the varying geographies, and the different levels of product knowledge could change the ball game altogether. Thus, to do it right, you need technology.
You need a customer onboarding platform, sometimes referred to as a customer learning platform, to automate the process as much as possible. Here are the top 5 features to look for in a SaaS customer onboarding software.
Widget Training Tools
Use of Analytics
Live Free Demos
Aim for Milestones
Feedback Options
What is customer onboarding? 
Let us brush up our memory with the definition of onboarding. It is the first step of nurturing a new user to get acclimated to the system. It involves stipulated guidance, step-by-step tutorials, and support from the team.
Moreover, it helps set the tone for your ongoing relationship with your customer, enhancing the customer lifetime value and cutting down the churn rate. This is a gift in disguise where you can convert a new user into a raving fan.
Here is statistical data to back that up. Over 90% of customers feel that the companies they buy from "could do better" when it comes to onboarding new users and customers. And, 86% of people say they would be more likely to stay loyal to a business that invests in onboarding content that welcomes and educates them after they buy.
Widget Training Tools
Each of your customers progresses at different paces to grapple with the dashboard of the system. To grab the maximum value from your product, they must know how to navigate through the site.
Considering a SaaS business, your customers could find it tricky to find the right training. They could jump through hoops looking for passwords and searching through too many training options.
Therefore, ensure that the customer learning platform includes a widget that you can put into your software. The best customer onboarding software is the one that makes it easy for the user to navigate.
Your learners should know the training they need and get it with one-click access to their learning paths, events, courses, and gamification. Deploying a training widget will help aid this solution.
Use of Analytics
Analytics is one of the main features that every business should look for. Collecting data is not only important, but digital tools also must be able to provide actionable insights by understanding user behavior. Data-driven businesses are more likely to acquire a larger range of clients.
Aside from this, analytics helps to identify a couple of things, including where your customers make mistakes, find points of difficulties, and encounter time-consuming tasks. The interface must be simple enough for users to easily grasp. The software must be able to guide them accordingly.
Free Live Demos
Another feature that you must see on a customer learning platform is this a live demo tab. Customers really learn to use your product by experiencing it. That is where you get the chance to integrate live exercises and step-by-step demo programs. When this is designed into the onboarding process, time to value is shortened.
Embedding demos into the platform helps a new user to get a platform walk-through. It is always there and takes the customer through a step-by-step process in a safe environment.
Aim for Milestones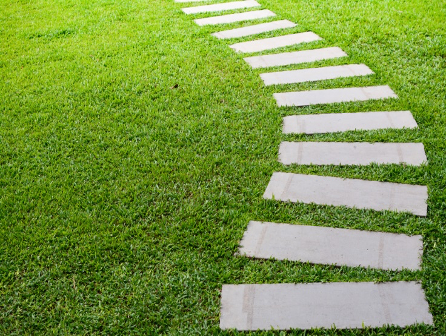 Encourage a feeling of progress by providing users with a helpful roadmap to follow as they get to grips with your product. This will help them to get the most out of their investment with you. Insert milestones at each stage of the onboarding process.
They should be specific objectives that can be achieved and measured through your platform so customers can get a comprehensive experience of your product. This will also allow you to monitor usage and analyze engagement so that you can jump in with help if you spot a roadblock at a particular point in the user's onboarding.
Feedback Options
You can prompt new users to provide feedback via a quick survey once they have completed a particular milestone. You might also send regular NPS surveys to help gather insights into how well your solution is living up to their expectations.
If there is a situation where the user feels stuck somewhere, assigning an account manager is the next thing to do. Ask them to reach out and offer assistance to help a customer feel valued. This will also enable them to feel confident in their decision to purchase from you.
Final Thoughts
A well-performing customer onboarding software can tax your resources, but investing in it is incredibly important for the survival of your company.
Be proactive in building a customer onboarding program from the beginning that takes advantage of a good customer learning platform. If your onboarding is a managed service, do not leave the onboarding process to emails.
Set up regular calls with the stakeholders to make sure everyone is on track and still on the same page from the initial sales process. It's not too late to create a positive first impression and lead your customers to value.