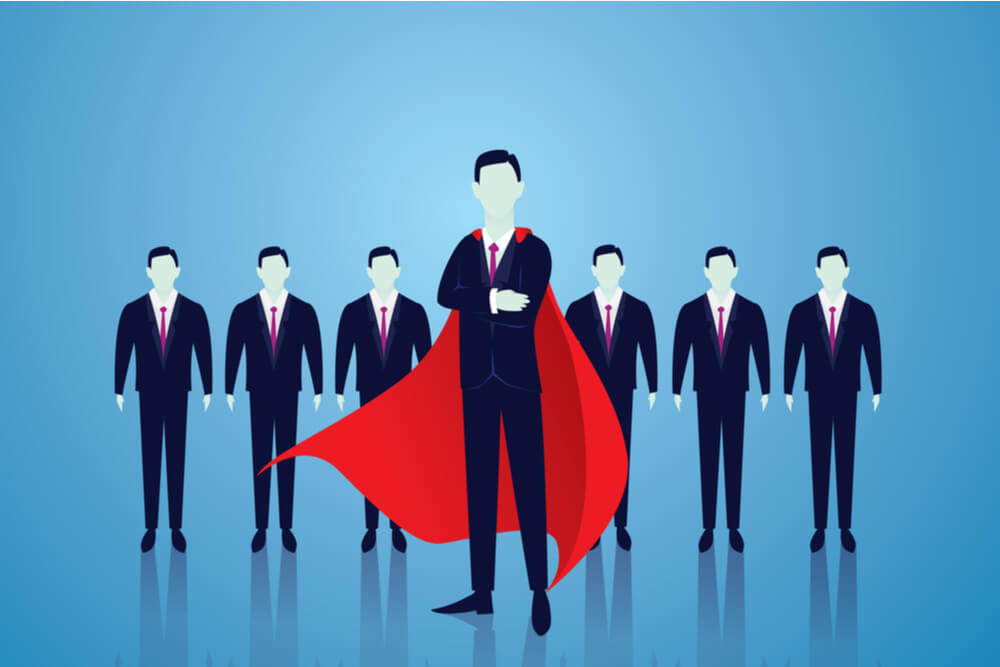 The success of your company depends on the prioritization of the customer needs and goals. The relationship that your employees create with the customers determines the expansion of the relations and the future benefits for both, the customer and the company. When you handle your customer well and build a personal relationship, there are high chances that he or she could rev up the sales graph.

That's why many companies are shifting their customer strategy, including ongoing customer growth and care from the Account Manager to the Customer Success Manager. The Customer Success Manager plays a critical role in the development of customers since he is the one responsible for guiding customers through the process of sales into the support stage. Before we dive in and learn more about some of his key responsibilities, let us first brush up on some basics.
Who is a Customer Success Manager?
The Customer Success Manager or the otherwise called as the Client Success Manager is the one assigned by the management to the clients, once they have agreed to close the deal. That is when their work starts. They are the ones who make the client know and learn the product (or service) from inside out. Further, it is said that this role acts as a bridge between the support and the sales team.
Note that the CSM's job does not entail providing tech support or selling. It is basically to ensure that the customer is all settled about the product and has everything that he or she needs. Although the role is relatively new in the SaaS space, there has been a 34% annual growth rate in this designation. So, what else is a CSM responsible for? Here are eight such key responsibilities to get you some thinking.
Develops Healthy Customer Relationship
Enhances Customer Training
Evaluates and Analyzes Customer Needs
Builds Trust and Transparency with Clients
Onboards New Clients
Acts as a Customer Advocate
Encourages Customers to Upgrade their Products
Promotes Customer Loyalty
Develop Healthy Customer Relationship
The Customer Success Managers create engagement strategies with clients to develop a professional relationship through the provision of product and operational services, training, and customer services. It is the role of the CSMs to create and maintain long-lasting and healthy relationships with customers.
It is the duty of manager to create trusted relationships with the customer stakeholders to ensure that the customers receive the necessary support services. Overall, the Customer Success Manager ensures that the customer gets the best service to enhance their satisfaction
Enhances Customer Training
It's important to note the impact that training brings to the success of a business, and as a manager, it sets up customers for success by making it easier for them to take advantage of your product. Customer Success Training involves visiting customers and scheduling conference calls that give them customized training on how your product can be used to meet particular needs.
This method also makes sure that customers are aware of resources available for learning about your product and that they've got tools letting them take advantage of everything your product offers.
Evaluates and Analyzes Customer Needs
The Customer Success Manager promotes the success of a business by regularly checking on how the company's product is meeting customers needs and whether there are areas for possible improvement.
This technique is operationalized through gathering feedback, paying attention to feedback on the product while also gathering insights on the overall experience of using the product especially on whether the documentation was easy to use and whether the transition to using the product was smooth.
Builds Trust and Transparency with Clients
To get full value on the business, a Customer Success Manager needs to build customer trust. Therefore, transparency is very vital as this will invite customers to participate in more internal conversations, giving them insights for recommending a path to value, regardless of whether it includes additional revenue.
This methodology is a fine balancing act and might require the alignment of the corporate culture, success profiles of managers, incentives and metrics with the objective of Customer Success. With this move, the CSM can unlock more value for their customers and creating a virtuous circle that ensures mutual success.
Onboards New Clients
For a Customer Success Manager, Customer Onboarding is their most important task and clearly defines their success. That's because it's incredibly essential to educate customers on how to use your product and should focus on features they need to learn and also on projects they aim to complete. This way, they can get up to speed as fast as possible and be one step closer to achieving their goals. However, sometimes managers make mistakes that cost a company in the future.
The most common mistake is teaching all features of your product to the customers, as you only need to show those features that help the customer achieve initial value. This mistake can be resolved by taking customers through the shortest path to value so that they can get some return on investment as soon as possible and help them realize the importance of your product.
Acts as a Customer Advocate
A Customer Success Manager is a customer's advocate and is responsible for ensuring customer feedback is heard and acted upon. They are the voice of the customers in the company, and their biggest challenge is mediating between the customer's requests and the company's vision.
The customers' requests might conflict with each other or with the company's plans for the product thus the customer success manager's eureka moment is finding the best way to represent customers' preferences in the context of the company's overall vision.
Encourages Customers to Upgrade their Products
Due to close access to customers' experiences, CSMs play a pivotal role in persuading customers to upgrade to higher plans or even catalyze them to consider complementary products offered by the company. With an in-depth understanding of customer needs, they can identify opportunities for the company to provide additional services. They are also able to bring these opportunities to customers' attention and intersect with customers' particular demands.
Notwithstanding the access to customers' experiences, he or she deals with customers' complaints, thus requiring adaptability and also the ability to respond to unexpected situations. In light of this, a CSM manager serves as the company's firefighter and is necessary to maintain top form and ability to find the best solution to as many issues as possible.
It is the CSMs job to create customer loyalty and retain them; hence renewals are vital for this position. They should be able to keep track of customer product expiration dates and follow up with customers to renew their contracts. Without these follow-ups, the manager risks potential churn, which affects customer retention rates? However, in instances where they aren't successful in churn management, learning from what happened is essential in minimizing future churn. Lastly, when it comes to maintaining a robust and ongoing relationship with customers, letting them know to know what's new can help.
Bonus Responsibilities of Customer Success Managers in a SaaS Company
Apart from the eight responsibilities of customer success managers in a SaaS company, here are a couple of more that CSMs need to perform to become an expert in their field:
Provide customer resolutions swiftly
Customer success managers need to be experts in comprehending the customers' needs. If they come across any inconvenience resulting in a customer problem, it is their job to resolve it for the customers. By proactively managing the customer's health, they can effectively solve their problems.
By understanding the usage of the product, CSMs can understand whether the customers are likely to continue with their subscriptions. If they find lower numbers in recent weeks, it is time for them to address it with the customers by contacting them. They can understand where customers are facing problems while using the product. They can even get ideas for product enhancement through customer feedback.
Since CSMs always have an open line of communication with the customers, they can get an unbiased opinion. They can then address the issues that the customers are facing swiftly.
Promoting their product and brand in an effective manner
One of the major duties of a customer success manager is to entice the customers towards the new developments in the product. They do that by sending regular newsletters, including product updates, and facilitating training for the existing customers. In case the customers feel like adding the new features, it is the duty of the CSM to get them onboard and train them on the new features.
They can even use this opportunity to upsell as they perfectly understand the customers' needs. All of this helps CSMs ensure that the customers adopt the new features in the product effectively. This also enhances the brand of the company effectively.
Why is there a Significant Rise in the Role of a Customer Success Manager in SaaS Companies?
There was a time when there was no designation like customer success manager. It wasn't easy to track the customers' needs and when they were about to churn during those times. With the increase in subscription-based businesses like SaaS products, there was an acute need for a tool to assist B2B SaaS companies in tracking renewals and churn. During such a time, it was felt that there is an acute need for a position that could advocate for the customers' needs. Thus, the customer success manager position came into prominence.
Today, there are tons of B2B SaaS companies using subscription-based models. They need to keep track of their existing customers' renewals and churn ratio. Thus, the need for a tool that could assist customer success managers to track their existing customers came.
With time and advancement in technology, advanced dashboards help CSMs keep track of customer health. Since customers are the lifeblood of the B2B SaaS business, the customer success manager field became quite popular as the years rolled by. Today, we see B2B SaaS companies recruiting CSMs in their organizations at prominent places to ensure that their customers' needs are met. And as a result, they keep on earning money from the regular subscription.
Since CSMs can gauge the customers' needs, the position has become hot in recent times. We assure you that this popularity of the customer success manager role will not die down soon. You will see more and more B2B SaaS companies recruiting CSMs in their organizations to address and satisfy the needs of their customers.
What Does It Take to Be a Good Customer Success Manager?
Project Management Ability: It goes without saying that the Customer Success Manager has to serve his time in dual teams – sales and support, both. It is of high pertinence that he knows how to balance the projects out and assign the specific work to the right individuals in the team.
Proactive Approach: A CSM needs to build a proactive approach if he has not inculcated it yet. For instance, the managers need to pull out a feedback loop for the Support team, if they see that the number of tickets add up in geometric progression instead of a minimal amount. The more they add to the delay, the easier it will become for the churn rates to bounce up.
Emotional Intelligence: It does not just limit to a CSM, but be it any manager, whose primary job is managing people, emotional empathy is a must. As a manager, you must understand the employee from their point of view and try to see the situation from their shoes. An easy-going manager befriends a customer faster, thereby retaining their relationship a lot longer.
Job Description of a Customer Success Manager in a SaaS Company
Here is an example of a job description of a customer success manager here at SmartKarrot:
As a Customer Success Manager at SmartKarrot, you will have to understand the customers' psyche, their needs, and enhance their customer experience by improving the sales demos and onboarding processes.
Desired profile:
You have a minimum of 3-4 years of experience in the customer-facing customer success field (Having experience in B2B SaaS company is a major plus)
Smart thinker, innovator, decision-maker who can inspire customer loyalty.
Great leadership skills
Have an acumen and tact of handling C-Suite discussions
Great communication skills
Experience handling infuriated customers
Experience in handling customer queries tactfully and diplomatically to ensure that they stay subscribed to our product
Job Benefits
X salary
X vacation days
Sick, personal, and parental leave
Health insurance
Professional development
Retirement plans
About the company
SmartKarrot is a cutting-edge, AI-driven customer success platform. It aids B2B SaaS organizations to manage their customer portfolios. Customer success professionals use it across enterprises and SMBs to grow their NRR and drive onboarding, engagement, renewal, engagement, upsell, and revenue growth at scale.39
That's a Wrap
It is a given that the Customer Success Manager is essential to a business because he boosts the relationship between the SaaS Company and the customers. As such, any SaaS company that wishes to be competitive in the market ought to engage with the right manager with the requisite skills. Customer Success Manager helps the company to win new customers, retain the existing ones, and improve the purchases of the company. In the long run, it all comes down to the CSM, how he influences the sales, and takes the profitability of the company a notch up.
---