It's easy to think of customer success management as an ongoing dialogue between a SaaS customer and an assigned Customer Success Manager (CSM). However, this mindset highlights the critical difference between account management under a traditional sales model and the type of relationship-based customer success management necessary for SaaS company success. Customer success results when an organization derives measurable value from a SaaS product. To achieve this value, behavior within the organization must change, and the best way to influence this change is to leverage collaboration among CSMs and all employees at the company delivering the SaaS solution.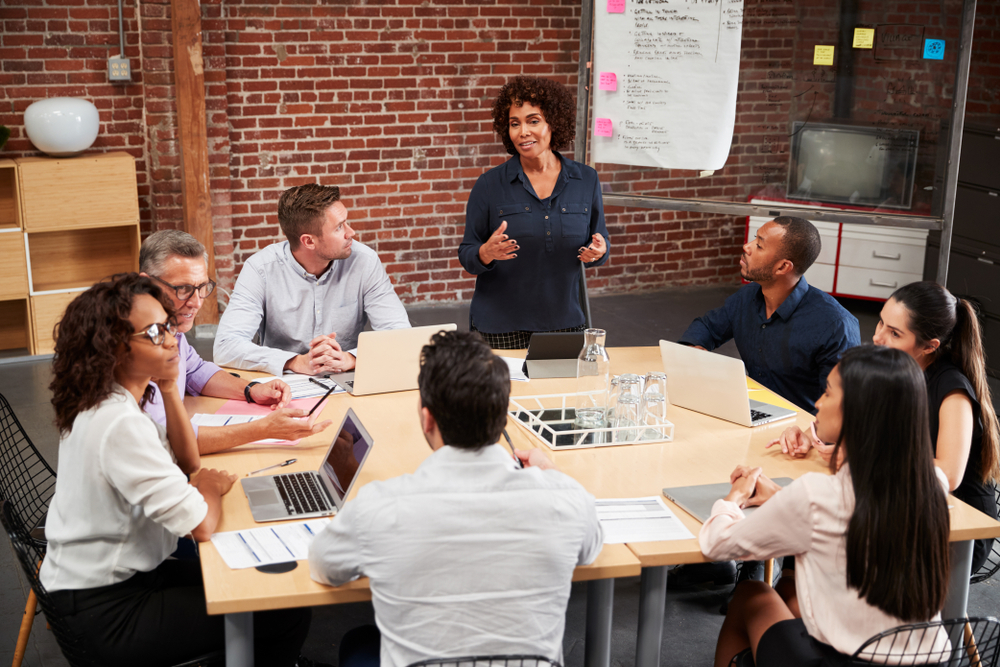 Siloed departments and CSMs restrict growth
Organizations can suffer from the constraints of siloed departments and misalignment of department goals. It's common for sales to focus on prospects, engineering to focus on products, and so on, but customer success management does not thrive in a silo. Customer success requires a holistic customer view, and such a perspective necessarily involves multiple components of an organization, from how a product is sold, to how it is delivered. This also means that individual CSMs should work together to reach individual and mutual goals. Customer success is everyone's priority at a SaaS company, so the entire team should work together towards customer goals.
Enabling customer success goals across an organization is only part of the challenge. Customer success departments can benefit from increased interaction and communication from one CSM to the next. When a SaaS provider's CSMs collaborate, it is much easier to create customer relationships that endure (and resist churn.)
Sharing experiences help deliver customer wins more quickly
A common goal among SaaS companies is taking customers through onboarding to successful implementation and adoption of the SaaS product. The road to optimal use, however, can be challenging to pave. If a customer struggles with getting the most out of a product, past experiences with other customers can often be quite helpful. These past experiences can also guide onboarding and other crucial stages of the customer lifecycle.
CSMs can share experiences with customers to ensure quick wins. During the first 90 days, achieving measurable results from a solution helps ensure customer retention. This approach is collaborative, shares knowledge, and builds upon past successes. Past customer experiences can also illustrate the benefits of add-on features. Upselling customers is much cheaper than acquiring new accounts, so enriching existing customer relationships helps SaaS providers grow.
CSM collaboration is about sharing knowledge and direction
Collaboration is a popular and growing work trend. More people use collaboration tools today, and for good reason. Collaboration helps move efforts forward through shared knowledge, and the benefits of a joint strategy. Customer success departments can capitalize on their think tank, delivering efficiencies, and more exceptional customer experiences. The only question that remains is, how can CSMs access the most information to fuel their collaborations?
Leveraging data
While some forms of product or customer experience knowledge come from CSMs experiences with past customers, true insights come from actual customer activity. We're not talking about raw information, but rather contextual data that is highly relevant to customer success, obtaining this sort of data requires the right insight tools.
With a customer success management platform, SaaS providers can tap into customer behavior along their journeys, from onboarding to beyond, identifying various metrics that reflect progress towards customer success goals. These platforms provide dashboards, collect metrics that offer value, and help CSMs share information that is easy to digest and diagnose. A customer success platform is the foundation of successful CSM collaboration.
Final Words
Helpful features include 360-degree insights, customer health scoring, task, and alert scheduling, adoption guidance, and feedback. With the right tools, SaaS providers can immediately view the customer journey at any time. CSMs can quickly see if the customer is getting the most out of the product, and this simplicity makes it easy to collaborate. More hands can be on deck when needed, with less of a ramping-up period. It's not so much should CSMs collaborate, but rather, what tools are required to fully leverage collaboration. A Customer Success Platform helps SaaS providers operationalize customer success and enable collaboration among customer success teams. SmartKarrot provides end-to-end insights into customer behavior and the ability to collaborate on customer success initiatives. Its configurable health scoring means any team member can easily get a clear picture of the customer. And with outreach campaigns and personalized onboarding, customers hear a consistent voice that guides them to success.